Categories
Electrical, Electronics & Electro-optics
Optronics Engineering Ltd. is one of Israel's leading companies in the electro-optics field, providing technical solutions for the electro-optics industry, while serving both as manufacturers and users.
Optronics Engineering Ltd. designs and manufactures night vision & electro-optics test equipment and production equipment.
Optronics Engineering Ltd. was established in 2009 with the vision to become a leading player in the global electro-optics and testing equipment arena in mind, leveraging on the unique expertise the company's employees have gained so far, both in various theoretical fields as well as in combat and field conditions.
Optronics Engineering Ltd. consists of a leading team of professionals capable of bringing their expertise and best practices, as well as adjusting to the customer's needs in tailored projects.
Optronics Engineering Ltd. offers high-quality products and added-value services. Our products designed for OEM and military maintenance. We are committed to the highest standards of ethics and integrity, as we are ISO 9001:2008 certified. That enables us to attain sustainability at the user's local electro-optics market.
Optronics Engineering Ltd. is a customer centric company and values long term partnerships and personal contact. Our entire personnel is committed in order to ensure our customers continued satisfaction.
Optronics Engineering Ltd. is also associated with Dronix Engineering Ltd, a leading custom-made multi-rotors UAV manufacturer, specializes in creating high-endurance multi-rotors UAV's with special payload requirements.
Transfer of Technology
Optronics Engineering Ltd. performs tailored made projects and Transfer Of Technology (TOT) designed for the special needs and requirements of every specific client.
We deal with the initial design, building designs, construction, maintenance and production of electro-optical systems. We see each project through form start to finish- from the specific requirements of our customers to the successful operation of the facility. A major part of our work is the ensuring maintenance and manufacturing ability of optical systems overseas, in the client's own countries.
Foir additional information: http://www.optronics.co.il/transfer-of-technology/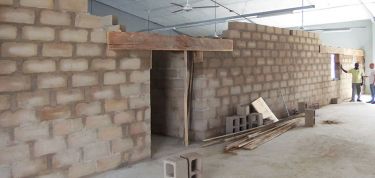 Optronics Engineering Ltd.
4 Hamasger st., Ra'anana 4365302, Israel
+972-9-7730247
optronics@optronics.co.il