Last Update
June 19, 2020
Categories
Services (R&D, training, engineering, consultancy, …)
We are Octopus, the global Intelligence-led strategic advisory firm
We have an excellent reputation for isolating problems. And delivering insightful answers and innovative options. Then, if needed, help make it happen.
We offer a boutique feel with the big business capability. A real global reach. And we are trusted by some of the world's biggest companies and investors. As well as middle-market players and start-up innovators. Also, in-house Competitive Intelligence functions.
Answering the questions you need to ask
So we answer questions like, what are your competitors planning to do next? And where can you win more business? Also, what should your next move be? And how do you minimise risk? As well as, how can you beat your competitors or enter new markets? And most importantly, how can we increase revenue and profits?
And we are here to help solve your problems
Octopus has unrivalled experience in isolating problems. So, delivering Competitive Intelligence-based answers and suggesting the best way forward. And, then be in a position to help you move forward with greater certainty and most importantly, confidence.
INTERVIEWS
Interview with Mr. Graeme Dixon, founder and CEO at Octopus Intelligence (June 5, 2020) Source: Epicos (link)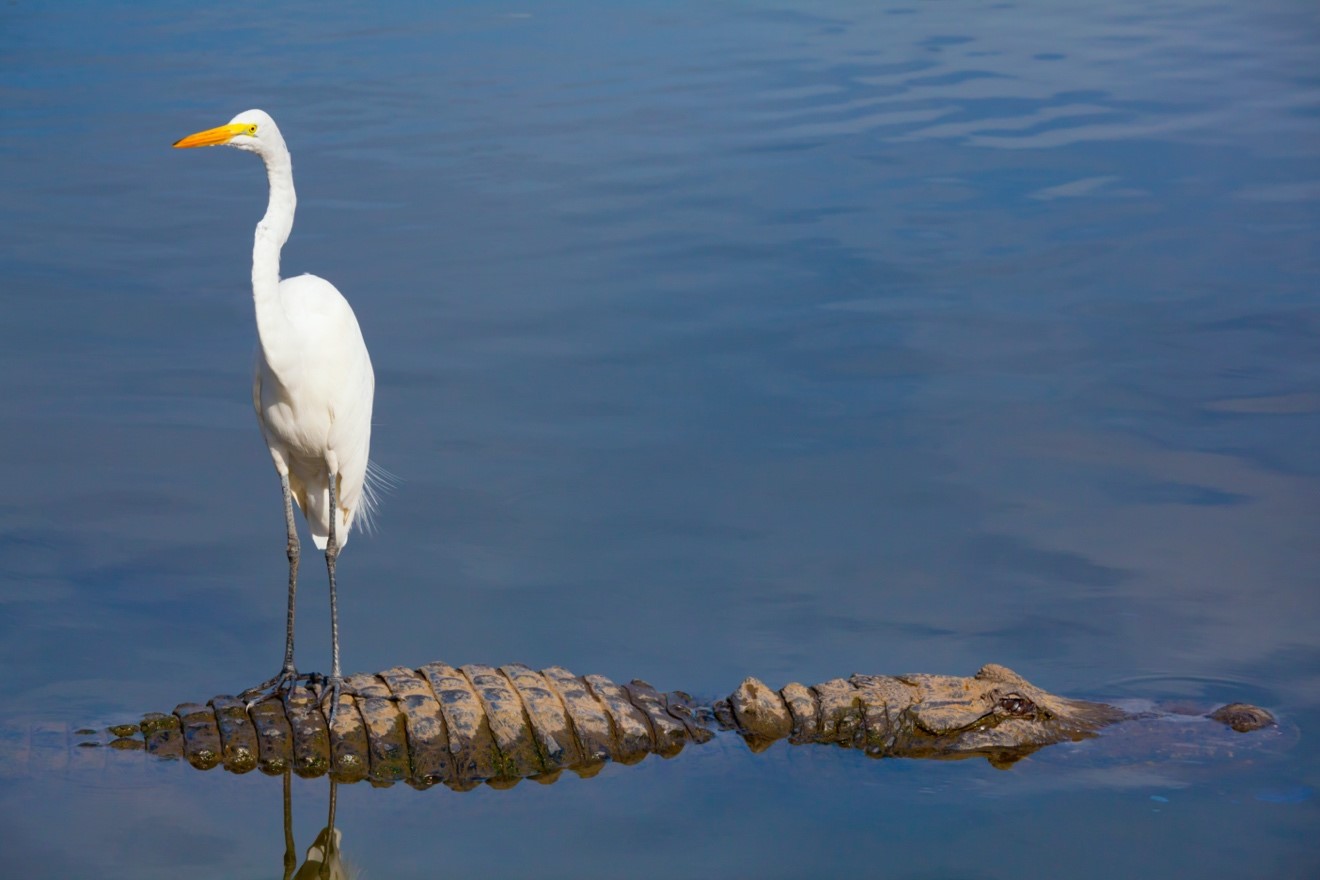 Contact info #1
graeme@octopusintelligence.com
Contact info #2
darrell@octopusintelligence.com
Competitive Intelligence
What do you need to know? You can't get the better of your competitors and market if you don't know where or who they are. So, many do not know their market well enough and are missing out on business. Also, some dismiss competitors as irrelevant and not as good as them.
It is a dangerous game to play. And that is why our clients with absolute confidence use our range of services to give them the Competitive Intelligence they need to act decisively. So they are armed with meaningful real-world knowledge. Therefore, we can do the same for you.
Based on specific questions you need to ask, we build a picture to give you a birds-eye view of your market. To allow us to draw a very detailed map of your competitors and tech. And suppliers, regulators, products and many other things which could impact your business. We help to identify and isolate weaknesses in your competitor's defences and reveals their strengths to tackle.

Deep Due Diligence
Identify, reduce operational and reputational risk and increase certainty before decisions are made with excellent due diligence.
The truth can be hard to find. Hidden obstacles prevent you seeing the real picture. When considering any commercial opportunity, you need the full picture before you can make the right decision or negotiate any deal.
Before it is too late, we will help you reveal what you could get yourself into. So you are forewarned, able to take precautions and sort things out should the sticky stuff hit the fan.
We offer discreet and trusted Diligence for Investigations, business Disputes and Investors. Diligence to reduce Information gaps on businesses, investors, litigation situations, fresh talent, customers. new markets and countries.
International anti corruption, money laundering laws, Environmental, social and corporate governance (ESG) and Know Your Customer (KYC) exposure are real dangers to businesses.
Strategic Advisory
After we've explored your world (gaining deep intelligence on your competitors, markets and customers), we give you everything you need to build both short and long-term strategies to transform your business.
So, we deliver the evidence to tell your story in the right way, to the right people, by the right channel.
Then we work with you to prepare your business to be resilient, robust, scalable and ready for the fight. And then we help build your growth plan by aligning your resources for:
Business strategy and product development
Pricing and distribution
Sales, business development
Marketing and communications
We give you the tools to convey the strength, advantage and clarity of your brand by:
By supporting and integrating changes to your organisation, operations, systems, policy and strategy
Then enabling strategy makers, board members and senior leaders to make effective decisions
Also ensuring intelligence findings are applied in an intelligence-driven culture
So the outcome is? Your future growth mapped out with a better marketing strategy. Future-proofing your business with sustainable transformation, business development and effective marketing.
Competitor Profiling
Build an accurate picture of your competition. We dig deep into your competitor's minds to build a profile of their characteristics and behaviour. This service not only encompasses revealing the basics of their personality but also digs deeper into their mindset. To help you predict their future actions.
Market Analysis
Know your market before moving into it. You may looking to win a bigger share of your market. Or, perhaps you're looking for investment or grants. And, in all cases, knowing your market better will improve your chances of securing a grant, investment. Or the green light for your new product or service launch.
Importantly, we dig deep into your competitor's minds to build a profile of their characteristics and behaviour. Competitive Intelligence uses, know-how and savvy as well as techniques and tools like:
Firstly, Competitor analysis and reporting
Secondly, market research assessment
Then, benchmarking competitor best practices and performance
Emerging technologies evaluational
Market sizing and segmentation
Value chain assessment
Political risk, issue and industry analysis
Then, scenario and traffic analysis
And, financial analysis
Due Diligence investigations
We identify and locate critical evidence and testimony to assist our clients to win a case, be it:
Fraud Infringement of intellectual property rights
Reputation damage
False claims of environmental spoliation
Persecution from false allegations of wrongdoing
Anti-Bribery and Corruption investigations
Legal disputes
Regulatory probes and sanctions
Disgorgements and debarments
Anti-Money Laundering
Audit negligence
Damage valuations and penalty calculations
Witnesses identification
Defendant background checks and asset searches - is it worth taking them to court.
Forensic accounting
Defensive research on possible attack strategies on the client's assets and witnesses
Investment and M&A diligence and Intelligence
Understanding what you are getting yourself into before it's too late is important.
Osint
Competitive strategy, planning and action
Business development support: Many of the projects we assist with are focused on new business development, market penetration, new product launches or finding key advantages against competitor offerings. So, we can help you implement additional or augmented business development resources.
Personnel: We inevitably end up with a very clear and detailed perspective on your market. This puts us in a perfect position to further assist you to ensure you have the right resources and personnel in place to take maximum advantage of the opportunities identified.
Competitor Battlecards
Battlecards provide an excellent picture of how your competitors sell against you. This makes them a useful weapon in your armoury, and invaluable for business planning sessions and for your sales and marketing teams.
Battlecards are short and sweet cheat-sheets that help you understand your competitors. They chart your competitors' products, pricing, marketing strategy, sales messages, strengths, weaknesses and value propositions. Battlecards enable you to turn all these factors against your competitors.
If you've done your homework, Battlecards are a great resource to have before an important sales meeting. They help you close more sales, arming you with product comparisons to support your case for your customers to buy from you and not someone else. Build a battlecard for each competitor and serious prospect. Keep them up to date. Never be surprised by a competitor again.
A UK electronics company manufacturing market leader
Electronics company was under threat
"Electronics company competitors were biting at its heels, but were importing rather than making as they claimed".
Issues
Electronics manufacturer
Competitor analysis
Dishonest rival
And, a new sales opportunity
Challenge for the electronics company
For more than two decades, the target company has used ground-breaking technological expertise in "military communications" disciplines. To develop innovative system solutions to counter the latest, as well as, the ever-increasing security threats.
The company developed applications to meet the needs of the British Armed forces, police authorities across the UK. And, the specialist security teams including those covering the next Olympics and other major sporting and music events.
At its headquarters in Oxfordshire, the target company first designed digital "box of tricks" in the late 1990s. So, today, it produces fully proven, sixth-generation equipment and a growing portfolio of systems to carry data signals for use in situation awareness, along with a range of kit to reduce terrorist risk.
Constantly moving forward, the target company opened its own innovation park in 2015 to operate alongside its existing engineering and production departments, including a state of the art rigorous testing chamber for all its products, enabling further expansion of its entire operation.
This electronics market-leader called Octopus to help them resolve problems with one of its competitors, which was biting at its heels and taking business off them by proclaiming it was making all these great new products.
Solution
So, Octopus was set the task to find out what was going on. So, we got to work and soon found that they were not making the kit themselves, but importing it from Korea. And we spoke to the right people and answered the question our client needed to know.
Outcome
So, this gave our client some great ammunition, who were able to counter the threat, knowing the true nature of the situation.
International manufacturer worried about losing market share
"This international manufacturer thought they should be market leaders but reality was different".
Issues
An international manufacturer who were once the market leader. But, they were losing their UK market share to their traditional competitors and other's who used trial in their wake. And, they had no idea why.
Challenge for the international manufacturer
A very tight deadline they wanted an understanding of the key competitor's organisational structure and culture. Also, gain an understanding of their sales strategy, sales teams and inshore promoters and staff. As well as, appreciate their service proposition.
Solution
Firstly, we provided a view on their competitors organisation (Structure, Numbers, hierarchy, reporting lines, Field/Promoters staff, and culture)
Secondly, their Strategy (Market, Product, Promotion, Retail, Channel, Training, Field)
Then their service proposition (Retailer support, customer support, post-purchase contact approach). KPIs (Key measures of success, value and volume).
Also, the terms and margin structure offered to their retail partners
Understanding of their retail estate strategy (Branded display and in-run) and store staff advocacy (Training, Incentives, Benefits etc.)
An understanding of key selling points
Finally, the key points driving Premium sales and their digital presence
Outcome
A pleased client who was amazed at how quickly we could turn around the project. Octopus Intelligence gave them a better understanding of why their competitor was taking business away from them and route to counter-attack.
However, a few months later, it soon became apparent, the international manufacturer's European senior management did not really want to know and the intelligence we provided was not welcome in some quarters. It showed basic systematic failure and the awarding of contracts based on personal preference. Their appointed data retail analysis company had become lazy and comfortable and were making up their results. It was easier to ignore the facts, hide failure and a take a promotion.
Pharma manufacturer
We were asked by a major global capsule manufacturer to conduct a 360 degree deep dive on a number of their main competitors. These included ACG, Lonza and Qualcaps. The countries involved were Japan, Brazil, Croatia, the UK and the United States.
Our client wanted to have a better understanding of their competitors:
Manufacturing supply chain
The cost structure of their products
Production and warehousing capabilities and capacities
Their supply lines and local partnership agreements
Octopus conducted OSINT research to find as much secondary information as possible to support the questions the client asked and to find sources who could help.
Using our OSINT skills, we were able to generate nearly half of the required answers to the questions asked. But we soon realised that we needed to see the factories for ourselves. Boots on the ground was required.
We agreed on a set of questions and used the services of a trusted association in Brazil. Octopus staff then went to each country and conducted interviews with relevant people. They also conducted extensive ethical surveillance on each of the factories to understand production levels and other activities.
Back in the UK, we collated all the information our teams in the ground had found and analysed it to create simple to understand Intelligence. We verified the Intelligence and conducted several calls to check what we found was accurate.
We have since developed a small market analysis of the sector and set up ongoing monitoring of each competitor. Not just the monitoring software but backed by our analyst to ensure maximum value is created for our client from regular reports to flash immediate email alerts on pre-agreed points.
The activities resulted in our client having a significant understanding of their competitors. They were then able to brief their global board to develop their growth and acquisition strategies. From our Intelligence, our client has bought one of its competitors.
Building materials
We were asked by a major brand to discuss a problem they had a with a competitor.
This particular competitor was copying what our new client was saying in the market and on their website. Also, there were strong suspicions in the Senior Marketing team that the competitor was lying.
These lies were having financial consequences, as the building materials sector believed what they were saying. The offending company even tried to prove what they were saying by taking buyers across the globe to show them they were telling the truth.
The rival product was being sold was within the UK and European Builder's Merchants. The product was sourced and processed halfway around the world.
Risk assessment and a plan of action on the ground was agreed.
Once we arrived in the middle of nowhere in a scorching country, we walked onto various sites stating we were looking for quality products and wanted an understanding of how they processed it. We asked to take photos and questioned where the product had come from etc.
We noted packaging with UK company names on it, CE codes which were not worth the paper they were written on. It was evident that we had uncovered a massive scam.
Our report allowed our client to go to the UK Advertising Standards Authority, who reacted by threatening to sue the company. The whole sham was dismantled, and the competitor lost £6 million overnight.
Octopus Intelligence
5 Malin Hill, Nottingham, NG1 1JQ, United Kingdom
0844 499 6179
hello@octopusintelligence.com