Search Results
You are viewing Companies that begin with the character "a"
ADJPTN is a company specialized in implementing Electronics & Automation systems. They design, implement, control electronic systems for industries.
Established to be the Alkan Group business development arm, Alkan Consult relies on the expertise and dedication of its dynamic sales and marketing staff to identify areas of high growth
Arab Organization for Industrialization (AOI) has operations in both military and civil fields, fulfilling the requirements of the Armed Forces of Egypt, Arab States and friendly countri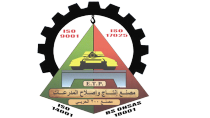 The Abu Zaabal Tank Repair Factory overhauled and repaired tanks and eventually became the producer of Egypt's main battle tank.