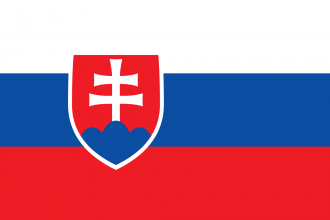 Slovak Republic
In 2015, the Slovak military spending, was attributed by 56.2% to Personnel, 20.1% to Procurement & Construction and 19.2% to Operations & Maintenance, with other spending directions receiving much smaller percentages of the available budget.
View Analytical Data
Country Offset Matrix
Offsets/IC frameworks of some 90 countries, providing insight on several related aspects, such as priority areas, eligible transactions, thresholds, offset quotas, multipliers, penalties, etc.
Find out more
Country Metrics
Legend of Indicators
Search Filters
No companies where found. Please try different criteria
eLibrary
Slovakia's aerospace sector, as a part of the aerospace and defence (A&D) sector, must be seen in context of both Europe and the entire world. This sector always includes both civil and defence/military elements. On the civil side this sector and its market is cyclical depending on the acquisition plans of airlines, which fluctuate considerably, especially in a period of uncertain economic expectations and global security concerns. On the defence side, demand depends on the defence budgets and procurement policies of governments, which in turn depend on geopolitical developments and the changing perception of threats.
Source: http://www.sario.sk
Download in PDF format
The Security and Defence Industry Association (ZBOP) of the Slovak republic is a national, independent and non-profit association representing the interests of Slovakia's security and defence industry. A comprehensive list of products and services supplied by ZBOP members is available in English.
Source: http://www.zbop.sk
Download in PDF format