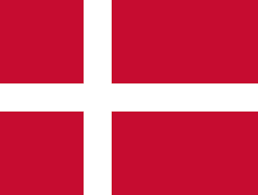 Denmark
The Defence expenditure allocated by the government, amounted to DKK 22.78 billion, in 2015. Governmental expenditure for Social protection, Health and Education accounted for a staggering 71.4% of the 2015 Budget, while General public services for a further 13.5%, and Defence for just 2%.
View Analytical Data
Country Offset Matrix
Offsets/IC frameworks of some 90 countries, providing insight on several related aspects, such as priority areas, eligible transactions, thresholds, offset quotas, multipliers, penalties, etc.
Find out more
Country Metrics
Legend of Indicators
Search Filters
No companies where found. Please try different criteria
eLibrary
This report presents FAD association and its member companies, rules & regulations of Defence, Security, Aerospace sectors, International cooperation in the aforementioned fields, Figures & Statistics as well as member company profiles.

Source: http://fad.di.dk/
Download in PDF format
The Danish coalition government (the Social Democrats, the Social-Liberal Party and the Socialist People's Party) and the 'Venstre' (the liberal party), the Danish People's Party, the Liberal Alliance and the Conservatives have entered into the following agreement regarding the Danish defence for the period 2013-2017.
Source: http://www.fmn.dk
Download in PDF format
This report is a review of Denmark's Foreign and Security Policy, constituting an executive summary of the full report presented to the Danish Government on May 1st 2016. More specifically it: 1) identifies Denmark's strategic interests in the light of key global trends, challenges and opportunities over the next 10-15 years, 2) recommends comprehensively stronger co­ordination and integration of Denmark's external policy areas and 3) offers comprehensive strategic recommendations for core tasks and priorities to promote Danish interests in the coming years.
Source: http://um.dk/en/
Download in PDF format