Sep 27, 2018
SOURCE: FLIR Systems
FLIR Systems Awarded US Federal Aviation Administration Contract with Ceiling Value of $94.3M to Support Mobile Surveillance Capability Program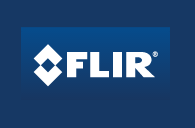 FLIR Systems, Inc. announced today that it has been awarded an Indefinite Delivery, Indefinite Quantity (IDIQ) contract from the Federal Aviation Administration Logistics Center (FAALC) in support of the United States (U.S.) Department of Homeland Security's (DHS) Mobile Surveillance Capability (MSC) program. The IDIQ contract has a ceiling value of $94.3 million with a first order of $12.2 million on contract to provide Line Replaceable Units (LRUs) mounted on MSC vehicles, including FLIR TacFLIR 380, FLIR R20SS radar, FLIR Cameleon management software, power storage and management systems, and other electro-mechanical sub systems to support the MSC vehicles. Through an Interagency Agreement with DHS, the FAALC serves as an independent government entity providing engineering, technical, and logistics services to support US Customs and Border Protection (CBP).
"We are pleased to provide FLIR sensing and command center software technology to support the FAALC's mission," said James Cannon, President and CEO at FLIR. "Our technology will provide enhanced capabilities and continued mission readiness for CBP. The contract also delivers on a major franchise program opportunity for the company, and we are committed to support this program and the men and women securing our borders."
The contract has an initial two-year base period with eight individual option years. It will be managed and executed by the FLIR Government and Defense Business Unit in the company's Elkridge, Maryland, facility.
View source version on FLIR Systems:
http://investors.flir.com/news-releases/news-release-details/flir-systems-awarded-us-federal-aviation-administration-contract