Jul 1, 2021
SOURCE: Patria
Significant Electronic Support Measures System Order for Patria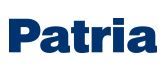 June 30, 2021 - Patria has been awarded a contract for the delivery of the Patria ARIS-E Electronic Support Measures (ESM) system to a European customer. This further extends Patria's state-of-the-art Intelligence Surveillance Reconnaissance portfolio to also include compilation of tactical situational picture.
Patria ARIS-E is an ESM system used for intercepting, identifying and geolocating radioemitters without being detected itself.
Based on the received signals, the system produces a situational picture indicating active operations. The system also enables further analysis of the received signals.
ARIS-E utilizes the best solutions developed for Patria's ARIS Electronic Intelligence (ELINT) product, as well as the newest receiver and signal processing technologies ensuring detection of even the most advanced threats in a congested and contested EM environment.
The ARIS-E system provides advantages on the electronic battlefield, where it is essential to gather information about operations within the full radio frequency spectrum.
"We are very proud to provide our Customers with top-class electronic support measures and signals intelligence capabilities. The development of ARIS-E and ARIS are based on Patria's long-term experience in the design and development of radar signal processing and signals intelligence systems", says Jonas Geust, President of Patria's Systems business unit.
Further information:
Jonas Geust, President, Systems, Patria, tel. +358 40 502 2717, jonas.geust@patriagroup.com
Patria is an international provider of defence, security and aviation life cycle support services, pilot training and technology solutions. Patria provides its aerospace and military customers with equipment availability, continuous performance development as well as selected intelligence, surveillance and management system products and services. Patria's mission is to give its customers confidence in all conditions, and the vision is to be the #1 partner for critical operations on land, sea and air. Patria has several locations including Finland, Sweden, Norway, Belgium, Estonia and Spain. Patria employs 3,000 professionals. Patria is owned by the State of Finland (50.1%) and Norwegian Kongsberg Defence & Aerospace AS (49.9%). Patria owns 50% of Norwegian Nammo, and together these three companies form a leading Nordic defence partnership.
View source version on Patria:
https://www.patriagroup.com/newsroom/news/2021/significant-electronic-support-measures-system-order-for-patria