Last Update
September 7, 2016

Categories
Counter-measures, Electronic Warfare and Decoys
Textile, Individual Equipment, Clothing
Valpak S.A., is an exclusive signature management and camouflage systems supplier of the Greek and Cypriot Armed Forces since 1985. The Southeastern Europe market leader in camouflage sales is also Certified and governmentally recognized for its R&D unit. The company is a pioneer in Greek antifouling production of aquaculture use. Valpak's success in winning contracts and expanding sales globally is based on its products' performance, reliability, punctual deliveries, responsiveness and value.
Business Concept
Valpak works cooperatively and jointly with other companies to achieve the best results both technically and in terms of cost. Therefore, the Company is flexible in subcontracting and outsourcing and also capable of incorporating new ideas. Valpak is a client focused company, offering flexible and innovative solutions to meet clients' requirements. Part of Valpak's production facilities is established in Deskati, a small town of Grevena county one of the highest unemployment areas of E.U. Valpak has pursued a policy of working closely with the local society and has chosen to support it through the use of human and objective resources.
Mission
To provide innovative and focused solutions on our customers' special needs, globally.

To meet the objective of continuously improving and widening the products range, to face the sophisticated technological advancements in the increased rapidly detection thread spectrum.

To become the preferred partner of its customers by continuously improving its products and services.

To enhance its family bond with the employees and business partners through fair and equitable dealings as well as constant communication.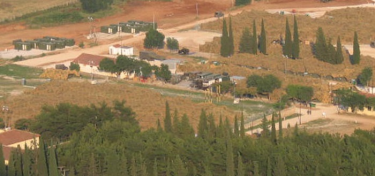 Valpak S.A.
P. P. Germanou 7, 105 61, Athens, Greece
+30 210 323 2538
+30 210 325 2153
info@valpak.gr