Last Update
August 20, 2019
Categories
C4I, Communication Systems
Composites, Plastics & Rubber
Electrical, Electronics & Electro-optics
IT, Computing and Software
Mechanical, Electro-mechanical, Hydraulic and Pneumatic components
Metal Processing, Parts & Components
Services (R&D, training, engineering, consultancy, …)
Among the wide professional public, TTC TELEKOMUNIKACE, s.r.o., is perceived as a company with a long tradition of developing and manufacturing telecommunication equipment, reaching back to the time when the communication and transmission technology research and development institutions and facilities were being formed in post war Czechoslovakia, i.e. in the 1950s. Since then, the Company has undergone many significant transformations – from a state-owned research institution up to today's modern private development and manufacturing company. TTC's main business focus is, and will remain, on the provision of reliable communication solutions to more demanding customers in the telecommunications industry and elsewhere.
The telecommunication equipment developed and made by TTC TELEKOMUNIKACE, s.r.o. is used in the public networks of telecommunication operators and in the networks of many private business companies and state organizations both in the Czech Republic and abroad. In addition to the traditional telecommunication solutions, TTC Telekomunikace also offer complete communication solutions that support the convergence of voice and data networks and make use of the benefits of IP-based voice communications and advance wireless technologies.
Vision
TTC Telekomunikace is a major ICT company, developing and delivering specific hardware and software with focus on customers' success. The company supply complete solutions with a high added value, based on the latest technologies. Using TTC Telekomunikace services, customers can fully focus on their core business and develop it on a continuous basis.
The company's vision is being an innovator in the area of telecommunication products and solutions, a high-quality system integrator and a reliable partner.
Understanding customers and be guided by their needs and help them achieve their business targets through the implementation of communication technologies.
Certificates
TTC TELEKOMUNIKACE, s.r.o. is the holder of certificates that confirm:
Conformity of the quality management system to the requirements of the CSN EN ISO 9001:2001 and CSN EN ISO 14001:2005 standards

Conformity of the quality management system to the requirements of Czech Defence Standard COS 051622 (AQAP 2110)

Access to classified information at the SECRET level – according to the National Security Authority (NBU)
Contact info #1
Trebohosticka 987/5, Prague 10, 100 00, Czech Republic
SERVICES
Telco
In keeping with the Company's strategy and long tradition in the telecommunication development area, the company offers a wide portfolio of products and solutions, respecting and reflecting market requirements, new technological and social trends as well as customers' – partners' – focus on success. Thanks to the convergence of voice and data, the Company's digital switchboards and control centers of transmission subsystems are enhanced with TCP/IP-based data transmission services, and are able to support a wide spectrum of communication interfaces.
To meet customers' requirements for the security of communication systems, the company offer effective state-of-the-art solutions for multimedia content transmission and provide a complete range of services related to the implementation of the entire system.
For specific projects such as the construction of energy networks TTC TELEKOMUNIKACE develop and supply on a long-term basis special equipment with multifunctional use: securing dispatcher communication, creating transmission networks, transmitting protection commands and signals, local signal phasing etc.
Developing and implementing communication equipment and applications for voice and data systems

Modular solutions for control centers (dispatcher workplaces)

Special multifunctional solutions for demanding customers

Enhancing and modernizing existing communication infrastructures

Communication system security

Communication technology servicing
IT
Data and voice applications are integral parts of information or communication systems. Tailored applications provide customers with effective solutions, meeting their specific needs or expectations. This approach is fully reflected in TTC Telekomunikace latest solutions, including, for example, solutions to special voice applications. Based on the company's own IP TouchCall technology, these solutions are applied in specific segments. IP TouchCall is a modular open solution for a dispatcher workplace, which can be easily integrated with the data network and corporate applications...
Developing and implementing communication applications for different platforms

Training of the users of the applications being offered

System integration
Outsourcing
TTC Telekomunikace customers are feeling an increasing need to outsource the services that can be purchased with advantage outside their own organization. This trend is supported by the general pressure on organizations to achieve a higher economic and operational efficiency while maintaining a high quality of output. It is in this context that TTC TELEKOMUNIKACE have selected – from the wide portfolio of services –professional and manufacturing resources, supported by many years' experience in the IT/telco area, to offer them to customers in the sector of communication equipment development and manufacture.
Manufacturing technologies
TTC Telekomunikace company's manufacturing capabilities include all-round services in the area of the fitting and testing of printed circuit boards and installation of assemblies. TTC Telekomunikace also deliver complete manufacturing processes, ranging from the purchase of material up to distribution to customers, partners. The high quality and reliability of TTC Telekomunikace work is guaranteed by the optimum setting of quality management system based on the CSN ISO 9001 standard and by TTC Telekomunikace environmental policy based on the CSN ISO 14001 standard.
Advising & consulting
The company also provides advisory and consulting services, including primarily the provision of human resources and research and development facilities to customers or partners who are interested in using them on an outsourcing basis.
Data and telecommunication infrastructure services
The company activities also include the provision of data and telecommunication infrastructure services supported by a comprehensive range of administrative and operating facilities. This includes the services of the Company's tele housing and hosting centre– TTC TELEPORT – which is independent of operators and service providers in terms of connectivity.
Advising & consulting

Research & development services

Data and telecommunication infrastructure services
TRANSMISSION TECHNOLOGY - SWITCHBOARD DEVICES - SECURITY - IP TELEPHONY
Transmission technology:
- Data Add/Drop Muldex (data and LL circuits add/drop)
- Transmission System
- Devices for Transmission of Commands and Cross Connection of Protection Signals
- Radio Signal Transmission
- Interface and Signaling Converter
- Optical Transmission Systems
Switchboard devices:
- Switching Array
- Digital Switchboard
- Dispatching Switchboard
Security:
- CISCO platform of Secure Network
- Encryptors
Crisis situations communication system
IP telephony:
- IP TouchCall
- IP Dispatcher
- IP Cisco telephony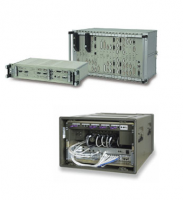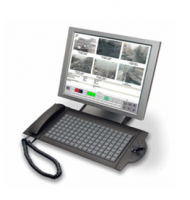 TTC Telekomunikace s.r.o.
Trebohosticka 987/5,10, 100 00, Prague , Czechia
+420 234 052 111
+420 234 052 999
info@ttc.cz