Last Update
March 15, 2019

Categories
Maintenance Repair Overhaul and Logistics Support
Aircraft Docking Maintenance Stairs and Aircraft Docks are systems which get maintenance time down for all types of aircrafts. Aircraft Docking from NIJL have acquired a wealth of expertise in collaboration with airlines and aircraft builders since 1966. NIJL products are manufactured based on a number of basic principles: quick docking, easy docking, safe docking, flexible docking and reliable docking.
Aircraft Docking and Maintenenance stairs from NIJL stands for permanent innovation, customer orientation, employee motivation, care for the environment and economical independence. The customer portfolio contains: British Airways, Lufthansa, KLM, Martinair, Austrian Airlines, Cargolux, Condor Cargo Technik, Air France, Qantas, FinnAir, Iberia, Oman Air, Biman Air and Airbus Industries.
Aircraft Docks and Maintenance Stairs from NIJL Aircraft Docking are around the world, USA, Europe the Middle East and Australia.
NIJL Aircraft Docking works close together with the other companies in the group:
NIJL Steelconstructions, producing steel constructions for the infrastructure and for civil engineering; constructions for energy technology, for the petrochemicals and for building and utility.
NIJL Aluminium, making aluminium constructions.
NIJL Composites, making composite constructions for the infrastructure, composite constructions for water and waste water technology and composite constructions for the petrochemicals.
Multitruss, making temporary constructions for exhibitions and events.
GSE
Stairs with FRS
Multi Purpose Stands
Variable Height Stands
Access Stands
PAX Door Stands
Cargo Door Stands
APU Stands
Cockpit Window Docks
Engine Stands
Wheel Well Stands
Main Landing Gear Stands
Seat Transporters
Scissor Lift Systems
Special GSE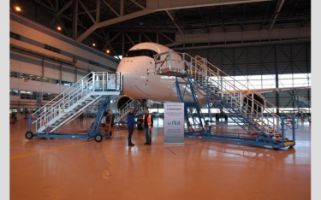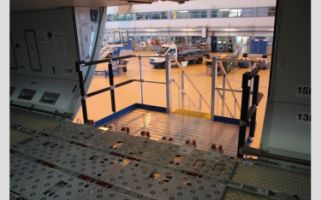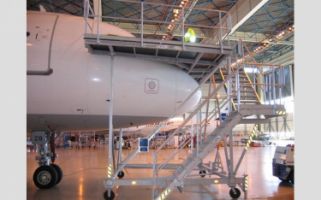 Product informational files
DOCKING SYSTEMS
Docking systems Complete
Nose Docks
Fuselage Docks
Engine Docks
Wing Docks
Tail Docks
Interior Elevators
Special Docking Systems
Maintenance Inspection Service
Product informational files
Customers
NIJL customer portfolio include:
British Airways
Lufthansa
KLM
Martinair
Austrian Airlines
Cargolux
Condor Cargo Technik
Air France
Qantas
FinnAir
Iberia
Oman Air
Biman Air
and Airbus Industries
NIJL Aircraft Docking B.V.
Punterweg 4, 8042 PB ZWOLLE P.O. Box 775, 8000 AT ZWOLLE, Hardenberg, Netherlands
+31 (0)38 202 8020
+31 523 272 281
info@aircraftdocking.com