Last Update
December 20, 2019

Categories
Maintenance Repair Overhaul and Logistics Support
With 50 years of experience, NIJL has become a world leader in designing, manufacturing and turn-key delivery of lifting and transportation gear, steel and aluminum docking systems, stairs, stands, and working platforms.
NIJL equipment allows safe access to aircraft enabling our customers to conduct miscellaneous activities on their fleet such as, but not limited to, aircraft maintenance, painting, assembly, repair etc. NIJL supplies both standard products for the most common access points on the aircraft and tailor-made stands as well as docking systems for specific customer requirements.
Reference Projects and Customers
In the past 50 years the company has acquired a wealth of experience with airlines, MRO's and aircraft manufacturers like KLM, British Airways, Lufthansa Technik, Iberia, Finnair, Turkish Technic, Asiana Airlines, Silk Way Technics, SR Technics, Qantas, MAS/GMR, Airbus, Oman Air, Austrian Airlines, Bombardier, Air Livery, Servisair, and many others.
GSE
Stairs with FRS
Multi Purpose Stands
Variable Height Stands
Access Stands
PAX Door Stands
Cargo Door Stands
APU Stands
Cockpit Window Docks
Engine Stands
Wheel Well Stands
Main Landing Gear Stands
Seat Transporters
Scissor Lift Systems
Special GSE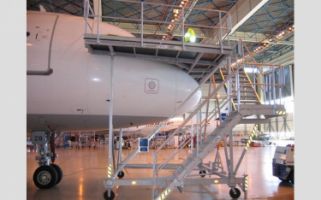 Product informational files
DOCKING SYSTEMS
Docking systems Complete
Nose Docks
Fuselage Docks
Engine Docks
Wing Docks
Tail Docks
Interior Elevators
Special Docking Systems
Maintenance Inspection Service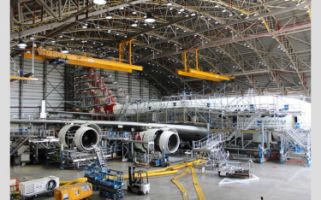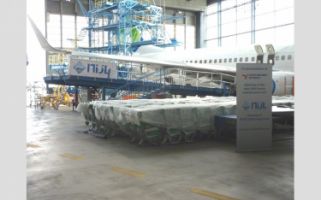 Product informational files
Customers
NIJL customer portfolio include:
British Airways
Lufthansa
KLM
Martinair
Austrian Airlines
Cargolux
Condor Cargo Technik
Air France
Qantas
FinnAir
Iberia
Oman Air
Biman Air
and Airbus Industries
NIJL Aircraft Docking B.V.
Punterweg 4, 8042 PB ZWOLLE P.O. Box 775, 8000 AT ZWOLLE, Hardenberg, The Netherlands
+31 (0)38 202 8020
+31 523 272 281
info@aircraftdocking.com