Last Update
January 17, 2018
Categories
Composites, Plastics & Rubber
Mechanical, Electro-mechanical, Hydraulic and Pneumatic components
Metal Processing, Parts & Components
Norma is a high-tech first tier supplier who designs, produces and assembles complete mechatronic systems. The core strength of Norma is in the vast experience in the field of ultra-precision operations.
With unwavering dedication to innovation and no-nonsense entrepreneurship, the company enjoys a unique position worldwide when it comes to precision machining and ultra-precision modules. The company is one of the few companies in the world that can guarantee an accuracy of (less than) one-thousandth of a millimetre.
Norma offers triple A products to triple A customers and is known as a company that persists where others would stop. We would like to inspire you as well into contacting us, so we can also make the impossible come true for customers.
Norma is recognized with the following certificates:
Nadcap Heat Treating
AS 9100
AQAP 2110
ADS
MILSPEC
ISO 14001
ISO 9001
ISO 13485
ISO 15614-2
NEN-EN-ISO 14644-1 Class 7
NEN-EN-ISO 14644-1 Class 5
PRINCE 2
SPC
Ecabo (approved apprenticeship)
Kenteq (approved apprenticeship)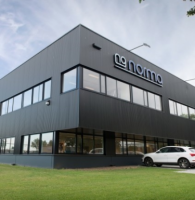 Norma Group
Visiting: Opaalstraat 31 7554 TS, Hengelo, The Netherlands
+31 88 66 76 500
+31 88 66 76 501
info@norma-groep.nl