Last Update
September 4, 2020
Categories
Aircraft, Helicopter, UAV, Spacecraft & related equipment
Maintenance Repair Overhaul and Logistics Support
Services (R&D, training, engineering, consultancy, …)
INDUSTRIAL AERONAUTICA S.A. "INDAER", is a company created in Colombia in 2002 by a team of aerospace engineers with experience in the provision of technical services to the aeronautical community. Today, INDAER's engineers, technicians, systems analysts and support staff offer a wide range of consulting, engineering and maintenance services. Year by year, INDAER is building an enviable reputation for technical competency, flexibility and cost-effectiveness.
INDAER can provide full life-cycle turnkey solutions to airlines and leasing companies, including aircraft appraisal, induction, in-service maintenance and engineering, as well as asset disposal. INDAER's teams have worked in 30 different countries in North, Central and South America, Europe, Asia and Africa.
MISSION
The Company provides high quality, cost effective services to the aerospace sector around the world with a highly talented and experienced team of professionals in a rewarding customer-oriented work environment.
VISION
INDAER has as a vision to become a major provider for the aerospace sector; highly recognized for its commitment to quality and backed by a team of experienced engineers in the sector. On 30th of June 2015, INDAER, announced that it has been certified as an Aeronautical Station by the Federal Aviation Authority (FAA) for its operations at the Olaya Herrera Airport in Medellin, Colombia.
INDAER, as a certified 14 CFR Part 145 Repair Station, is qualified to perform preventive maintenance, scheduled and unscheduled maintenance, minor and major repair services and alterations on ATR 42 aircraft, namely King Air 350, C90, Challenger 300 and Phenom 300, as well as minor maintenance work on their propellers and engines when necessary.
INDAER's customer market base includes:
Five of the ten largest commercial aircraft leasing companies, the largest regional turboprop leasing company and other leasing companies in the US, Europe, Latin America and Russia;

Twenty five operators in twelve countries; and

Eight governmental organizations in North America, Latin America and Europe.
INDAER has a corporate culture that embodies values to which all employees, directors and shareholders are committed. The Company is a customer-centric organization, striving to understand and exceed customer expectations.
VALUES
Ethics.

Quality.

Reliability.

Passion,

Humanity.
COMPETITIVE ADVANTAGE
INDAER offers a unique combination of technical expertise, flexibility and responsiveness. INDAER's strengths include:
A multidisciplinary team of professionals that combines experience in program management, aerospace engineering and planning, maintenance and logistics;

Broad capabilities that span the full life cycle of commercial aircraft operations;

Commitment to customer service, displayed in its flexibility and turnaround times;
CERTIFICATES
DGAC (Colombian Civil Aviation Authority) OPERATION CERTIFICATE:
Aircraft Structures, Class I,

Maintenance Services, Class II,

Accessories, Class II.
Contact info #1
Technical Services Director
Calle 16 # 41-210 Of. 805, Ed. La Compania, Medellin, Antioquia, Colombia
Contact info #2
General Manager - Consulting Unit
Calle 16 # 41-210 Of. 805, Ed. La Compania, Medellin, Antioquia, Colombia
Contact info #3
Program Management Office
Calle 16 # 41-210 Of. 805, Ed. La Compania, Medellin, Antioquia, Colombia
Airline Certification Process
VIVACOLOMBIA, contracted INDAER to provide advisory services in everything related to certification processes, contracts, aircraft inspection and acceptance, as well as Entry Into Service (EIS) Management.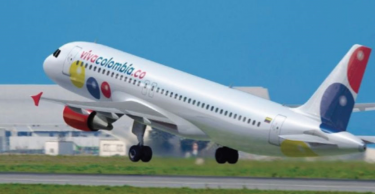 Aircraft Acceptance & Heavy Maintenance Oversight
AVIANCA, contracted INDAER to assist during the acceptance of A318/A319/A320 fleet, as well as the execution of Heavy Maintenance Checks in Miami, Rome and Costa Rica.
Technical Audits
Denmark-based NAC has contracted INDAER to perform the reception of 21 Eagle ATR72 aircraft in San Juan de Puerto Rico.
Currently, the Company is performing an in-depth records review of four of these aircraft.
Dublin-based Pembroke has contracted INDAER to perform annual Boeing 737 aircraft inspections.
In general, INDAER performs records reviews, aircraft inspections and operator audits in North and South America, Europe, Africa and Central Asia.
Heavy Maintenance Oversight
LAN Airlines has contracted INDAER to provide heavy maintenance services on its Airbus and Boeing fleet, with more than 200 heavy checks and 20 Boeing 767 winglet installations.
INDAER performs maintenance works on the aircraft of TAM and MEXICANA airlines (Airbus A319/A320), DELTA TECHOPS (Boeing 767) and LUFTHANSA TECHNIK PHILIPPINES (A340).
OCEANAIR - AVIANCA BRAZIL has contracted INDAER to provide oversight on its F100 fleet including heavy maintenance services and 'C' checks at the facilities of AVIANCA in Bogota.
OceanAir - Avianca Brazil has contracted INDAER to provide oversight of its F100 fleet heavy maintenance outsourcing program which include 'C" Checks at Avianca facilities in Bogota.
Heavy Maintenance Certification
INDAER has offered high level consulting and engineering services on AVCRAFT TECHNICAL SERVICES and COOPESA for obtaining the Aeronautical Repair Station certificate issued by FAA. Today AVCRAFT and COOPESA are two very successful heavy maintenance providers in their categories.
Structural Repairs
After a Dornier 328 overran the runway during landing, ripping off the nose landing gear, the Colombian regional airline, SATENA, contracted INDAER in order to manage the repairs. The Company performed a structural damage evaluation, prepared the engineering order and repaired the aircraft, including its forward fuselage structure and nose wheel.
Cabin Training Simulators
Aircraft Cabin Training Simulators based on the Airbus A320 cabin which provide a realistic environment and are ideal to perform in-flight services, safety procedures and cabin crew training evacuation.
Other aircraft simulator types (Boeing, EMB, ATR) can be manufactured according to customers' requirements.
Aircraft Dismantling
Several Miami-based aircraft parts dealers contracted INDAER to perform aircraft dismantling. The removal of rotables, the identification of parts in accordance with applicable IPC, the packaging of parts and shipping are normally included in the scope of work.
Docking System
DynCorp needed a new docking system for its UH60 helicopter maintenance program. The Company designed a portable system that is more robust and weighs substantially less than other alternative solutions available. It can also be easily transported by truck or air.
INDAER manufactured and delivered the prototype system on time and within budget.
DynCorp has placed follow-up orders and the system has also been selected by the Colombian Air Force and National Police, as well as the US State Department.
Support for ATR Operators
INDAER provides full-cycle engineering and technical support services on ATR 42 and 72 operators anywhere in the world. The Company designs flexible, responsive, cost-effective turnkey solutions tailored to each customer's unique needs.
• Aircraft Assessment,
• Aircraft Inspection and Acceptance,
• Aircraft Certification,
• Inventory Analysis,
• Maintenance Program Analysis and Design,
• Maintenance Planning,
• Maintenance Control,
• In-Service Engineering,
• Reliability Management,
• Field Service Support,
• Technical Training,
• Continuing Airworthiness,
• Vendor Audits and Assessments,
• Line and Heavy Maintenance,
• Maintenance Oversight,
• Structural Repair Assessment,
• Field Repairs and Modifications.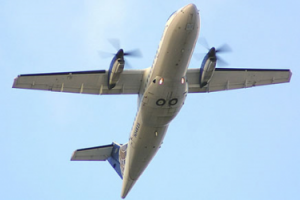 Cost-Effective Technical Support
INDAER can provide responsive, cost-effective technical support services to new airlines, including the addition of ATR aircraft to existing operator fleets anywhere in the world.
INDAER can also provide support with respect to the following:
Εvaluation And Selection Of Appropriate Aircraft,

Technical Contract Negotiations,

Regulatory Approvals,

Maintenance Program Design,

Maintenance Program Bridging,

Technical Training And Aircraft Induction,

Flight Crew, Maintenance Technicians And Technical Management Services Anywhere In The World.
In-Service Support
Virtual Technical Department: The Company can offer a virtual airline technical department for new and existing operators by providing a menu of services that includes line maintenance; maintenance control; maintenance planning; supply chain support; reliability management; in-service engineering; training; safety management systems; quality programs; and internal auditing.
Training, Coaching and Mentoring: INDAER can provide aircraft training services to engineers and technicians, on-the-job training to technicians and managers and mentoring and coaching to key people at all levels of the organization.
On-Site Support: The Company has a highly responsive team of experienced consultants, engineers and technicians ready to travel anywhere in the world to provide short-term and long-term on-site support to aircraft operators managing maintenance surges and field repairs.
Maintenance Project Management
Aircraft and Records Survey: The Company can review lease return conditions, survey the aircraft and records, and monitor the selected MRO vendor to ensure the aircraft is returned to customers in excellent condition.
Maintenance Planning: INDAER offers maintenance program bridging services and can assist in defining responsibilities and developing cost-sharing formulas and can track costs accordingly.
Heavy Maintenance Services: The Company implements the best practices, and uses proprietary checklist, tracking and reporting tools to provide heavy maintenance services, with the support of a team of experienced engineers in different fields.
Technical Consulting Services
The Company combines its technical and commercial competencies with diverse experience in multi-cultural environments. It can work with airlines, leasing companies, OEMs, regulatory authorities, financiers, and other interest groups.
It can support organizational effectiveness reviews, the implementation of lean techniques and safety management systems, the development of quality systems, the preparation for IOSA audits, as well as other strategic planning and development issues.
Examples of Prior Consultancy Experience:
Assessment of the technical capabilities of a Brazilian regional airline for a major European leasing company,

Evaluation of cargo aircraft and cargo market opportunities for the Canadian international airport,

Recovery of an aircraft in Cape Verde on behalf of a European leasing company,

Assessment of the technical operations of a Colombian low cost carrier for a US leasing company,

Technical support on the upgrade of maintenance capabilities at an independent MRO station in Costa Rica,

Development of an infrastructure plan for the Laccadive Islands in India,

Start-up business plan for a Thai regional air carrier,

Regulatory analysis for a regional airline in Ukraine,

Technical support for the acquisition of new aircraft by a US cargo airline,

Financial analysis of narrow-body aircraft operations for an airline in Yemen.
Certified Aeronautical Repair Station
INDAER is a Repair Station holding a Colombian Civil Aviation Authority approval for:
• Maintenance, Class II: ATR 42, Hawker Beechcraft Super King 350;
• Structures, Class II: ATR 42, Hawker Beechcraft Super King 350;
• Structures, Class I: Twin Otter DHC-6, Cessna 172, 182, 206, 404;
• Accessories, Class II: Saft Batteries, Marathon, Gill, Concorde;
• Training: ATR 42-300/320, Engine PW120/121;
• Weight and balancing services.
NORTH AMERICA CUSTOMER BASE
Customer Base in North America:
• AerCap Aviation Solutions,
• AirCastle,
• Airclaims,
• Arrow Air,
• Barfield/Sabena Technics,
• CIT Aerospace,
• CTC Aviation Services,
• DynCorp,
• Magellan Group,
• Skymart,
• Sundowner Group,
• US State Department,
• Volvo Aero.
EUROPE CUSTOMER BASE
Customer Base in Europe:
• AerCap Aviation Solutions,
• ATR,
• CIT Aerospace,
• Magellan Air,
• Nordic Aviation Capital,
• Pembroke Aviation,
• Willis Lease Finance,
• STNA,
• UTair Ukraine.
RUSSIA & CIS STATES CUSTOMER BASE
Customer Base in Russia & CIS:
• Volga Aviaexpress,
• Utair Aviation.
COLOMBIA CUSTOMER BASE
Customer Base in Colombia:
• Viva Colombia,
• ADA,
• Copa Colombia,
• Avianca,
• Colombian Air Force,
• Colombian National Police,
• Satena, among others.
LATIN AMERICA & CARRIBEAN CUSTOMER BASE
Customer Base in Latin America:
• AeroCaribbean,
• Aerogaviota,
• Air Antilles Express,
• TACA Regional,
• Conviasa,
• COOPESA,
• COPA,
• Dutch Antilles Express,
• ECASA,
• LAN Airlines,
• TAME,
• Volaris.
ASIA PACIFIC / INDIA CUSTOMER BASE
Customer Base in Asia & India:
• Guam-Cape Air,
• Philippines - Skymart.
INDAER - Industrial Aeronautica S.A.
Calle 16 # 41 210 Of. 805, Ed. La Compañía, Antioquia, Medellin, Colombia
+57 4 520 6320
info@indaer.com