Last Update
April 3, 2017
Categories
CBRN Equipment
Textile, Individual Equipment, Clothing
Shalon Chemical Industries is internationally recognized as a leading company specializing in the manufacture and design of personal and collective NBC protective equipment for military and civil defense markets. The company's impressive record of innovations and achievements in respiratory and body protection is the result of applied state-of-the-art technology together with a firm commitment to creative design and high quality. Production is effected in high-volume, extensively equipped, vertically integrated manufacturing plant with research laboratories applying the latest high-tech methods. Extensive and comprehensive, ISO 9001:2008 certified, quality control systems in all processes.
Main Products and Services
NBC Respiratory protective equipment for military, law enforcement and civil defense applications.
Respiratory protective equipment for industrial use.
Collective NBC filtration systems for armoured vehicles and shelters.
Chemical and biological protective suits.
Ballistic & Laser Protective goggles.
Medical Devices.
Technologies
Rubber compounding.
Rubber Injection Molding.
Liquid Silicon Rubber Injection Molding.
Plastic Injection Molding.
Ultrasonic Welding.
High Frequency Welding.
Deep Drawing of Metal Parts.
Surface Treatment & Top Coating of Metal Parts.
Gas & Aerosol Filtration.
Lines of Products
Rubber Gas Masks.
NBC Hoods for Children and Adults. Emergency Escape Hoods.
Chemical Suits.
Gas and Aerosol Personal and Collective Filters.
Goggles.
Blowers.
Automatic injectors.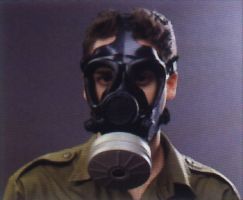 Shalon Chemical Industries
2 Kaplan st. 10th floor, 64734, Tel Aviv, Israel
+972-3-6957191
+972-3-6957980