Last Update
September 5, 2018
Categories
Services (R&D, training, engineering, consultancy, …)
EAFIT UNIVERSITY, is a Higher Education Institution approved by the Ministry of Education by Decree number 759 of May 6, 1971. It's main location is situated in the city of Medellín, capital of the Department of Antioquia, Colombia.
EAFIT also have three other locations at Llanogrande, Antioquia; Bogota, Cundinamarca; and Pereira, Risaralda. It has 7890 undergraduate, 1310 graduate students, 786 academic staff, and 359 employees.
Mission
EAFIT University's Mission is to form individuals able to participate in the development of their community, through undergraduate and graduate programs that will give them international competences in their knowledge areas, within a framework of ideological pluralism and academic excellence.
Vision
EAFIT University, inspired by the highest spiritual values, respectful of the dignity of the individual, and conscious of its social responsibility, seeks to be recognized nationwide and internationally for its academic and research excellence.
Through its open and democratic culture it will develop the intellectual ability of students and teachers in all academic programs, building on the foundation of its research capability. It will use advanced technologies and a pedagogical model centered on the student, and maintain relationships with other educational institutions, both nationally and internationally, to continue upgrading staff abilities and programs. It will contribute to the progress of the nation, through innovative research programs and highly professional staff with a sound academic background. All of this is underpinned by a respect for fundamental human values, democracy and free enterprise.
The Superior Council of the University is the highest authority of the university. It consists of 20 members, all of them representatives of the most important companies and governmental institutions in the city. They determine the great guidelines of development and appoint the Rector.
The board of directors are the main academic and administrative directors under the Rector's direct command The academic council's includ: targeting and evaluating educational policy under the guidelines of the Supreme Council and Board of Directors There are 19 academic Departments, grouped in four Schools: School of Management, School of Engineering, School of Laws and the School of science and humanities.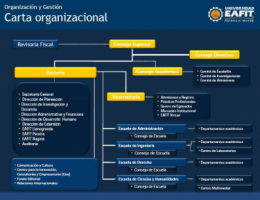 Contact info #1
Carrera 49 No. 7 Sur 50, Medellin, Colombia
DEVELOPMENT AND IMPLEMENTATION OF ICT
EAFIT University through out its research groups offers to the general public services for software solutions for virtual reality, specialized software, Packages of information management systems and academic performance. Also, there are some services packages for companiesspecialized in corporate e-learning.
The main purpose of this service is to support the development and application of ICT platforms and understanding of a culture and communication allowing companies to achieve higher levels of organization, management and sharing his most valuable asset: knowledgement.
DEVELOPMENT AND OPTIMIZATION OF PROCESSES, PRODUCTS AND TECHNICAL EQUIPMENT
While the task of improvement, development and process optimization, products and technical equipment occurs from a clear understanding of market demand should be also implemented in the most advanced scientific and technological development as these are sources of new ideas and innovation.
This service incluyes: machine designing, improvement and optimization of machinery and equipment, engineering services, process redesign and redesign of products and pieces, essay tests in specialized laboratories, etc
MATERIAL ANALYSIS
This service includes all the analysis, characterization, measurement and testing, material testing and industrial components.
EAFIT The University has a laboratory for testing analysis and measurement of materials. Additionally, Through its research groups in different areas of engineering, EAFIT can also offer:
Material characterization by scanning electron microscopy
X-ray diffraction, fault diagnosis and structured composite materials
Non destructive trials, evaluation and mechanical and physical properties of materials and manufactured products,
High precision measurements on surfaces (roughness, topography, deformations, etc.).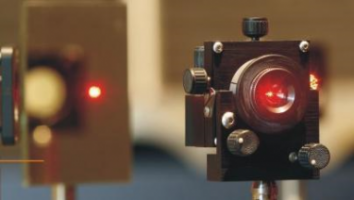 DESIGN AND IMPROVEMENT OF STRATEGIES & ADMINISTRATIVE SYSTEMS
The way organizations are designed is fundamental for their success. The corporative strategy, the internal organization of the corporation, the lecture of its competitive environment and especially the ability to generate a strong corporate culture and focused on common goals, critical success factors.
This core theme aims to give researchers and consultors that are at the forefront on the issue of organizations, to support their experience and concocted improvement processes and organizational design. Some services include: Feasibility studies, financial analysis, identification of new business, negotiations, mergers and aquisitions, organizational climate improvement, development of highly effective teams, and so on.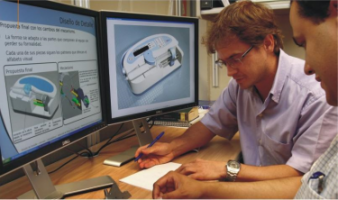 GEOREFERENCING
This product involves the application of new quantitative methods for the analysis of georeferenced data.
Its tools allow researchers and other public (policy makers) and private institutions to go beyond data visualization on a map, to convert georeferenced databases in real support for decision making.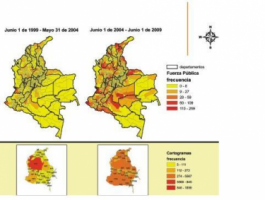 COMPETITIVE INTELLIGENCE
Competitive Intelligence is a relatively new business tool that integrates concepts of sectoral analysis, technology monitoring, studies political, economic and financial, social and cultural prospective studies, knowledge management, regulations, general regulations and environmental laws; market studies; strategy and innovation.
This process involves the activities of data collection, analysis of these same, interpretation and dissemination of strategic information about the industry and competitors, which is transmitted to those responsible for making timely.
EAFIT offers competitive intelligence service, through the use of a virtual platform combined with expert advice to help companies integrate a scheme in which the company generates value and institutions helps foster a culture of strategies assertive, technological advances, innovative capabilities and is a point to contribute to regional development and achieve the internationalization of their products.
DEVELOPMENT OF NATIONAL AND INTERNATIONAL MARKETS
The dynamic interaction between buyers and suppliers creates new challenges every day for the markets, in addition to the great social and technological transformations. And the formation of trade blocs and estratégicoss nationally and Parity.
These challenges require organizations continuously reviewed and qualified for the main trends of current and future behavior of markets: tests to be more effective, nivlees technological, environmental, cultural, competitive environment esatrtégico. In this core theme EAFIT University deploys its ability to support the organizations that want to build on foundations solidly in the achievement of strategic objectives, while minimizing the risks inherent in volatile markets.
The topics covered in this consulting product include strategy and marketing plan, market research, competitive and sector analysis, feasibility analysis, identification of new business, market research, etc.
TECHNOLOGY ASSESSMENT AND NEGOTIATION
For all companies has been of great importance to establish the real value, knowing how much their brand have contributes to the value of companies, the values provided by the knowledge their staff, their software development, trade secrets, know-how, etc. Within the sets of knowledge developed by the companies, technologies, media developed, applied science, complex systems, resulting in outcomes that are basically a better way to do something.
These skills have an industrial application can be used consistently and such innovations can be eligible for registration and therefore protected by intellectual property This products involves the use of a virtual platform with the advice of a professional consultant in topics such us:
Evaluation of technology and intangible assets
Assessment of technology and intangible assets
Method of valuation of intangibles
Alternative trading technology - licensing, start ups, spin offs, among other
Creation of corporate mergers and strategic alliances.
METRO DE MEDELLIN
Portable Diagnostic System (SPD): The system developed for passenger cars of the Metro de Medellín, allowing them to implement the international standard of the International Union of Railroads (UIC 518), in order to evaluate the comfort, safety and fatigue of the track rail system, through the measurement of forces and accelerations in different parts of the car tight. This is the first system implemented in Colombia with the support of Metro de Medellín. The SPD can migrate from one scheduled preventive maintenance to condition-based maintenance actual track-vehicle interface.
MINISTRY OF EDUCATION
Virtual platform that in a third dimension allows to recreate the way a car, plane or any solid object behaves with air movement at a certain speed, and determine the way best suited to those bodies.
EPM - EMPRESAS PUBLICAS DE MEDELLIN
EAFIT university created for EPM a software that lets you study all the variables of a hydroelectric plant and determine the technical problems you may have or might present in the future. Additionally, improvements were useful for the company, which directly are reverting to investment in social projects of the municipality.
CEMPAS INSTITUTE, CES UNIVERSITY
This project involves the installation of a virtual ambulance supporting virtual training processes and protocols for basic care in times of accidents. For this accassion, the driver drives the virtual ambulance by a replica of the city of Medellin. During the tour he encounters congestion, with red lights, with demonstrations and other "difficulties". The system records the response of the driver and take action on their reflexes and the correctness of their decisions. The ambulance responds physically to the driving style in virtual world.
Universidad Eafit
Carrera 49 No. 7 sur 50, Medellin, Colombia
+57 4 261 6500
contacto@eafit.edu.co