Last Update
September 14, 2018
Categories
Aircraft, Helicopter, UAV, Spacecraft & related equipment
C4I, Communication Systems
Electrical, Electronics & Electro-optics
Metal Processing, Parts & Components
Military, Tactical, Logistic Support Vehicles & related equipment
Radar, Sonar, Navigation, Targeting, Surveillance
Services (R&D, training, engineering, consultancy, …)
Ships, Vessels, Submarines & related equipment
Kitron is an Electronics Manufacturing Services (EMS) company with operations in Norway, Sweden, Lithuania, Germany, China and USA.
With about 1350 highly skilled employees, Kitron manufactures and delivers anything from fully assembled electronic circuit boards to complete end products for customers globally.
Related technical services like prototyping, industrialisation, material analysing and test development are also key competencies offered by Kitron. Outsourcing to Kitron, means greater flexibility, cost efficiency, accuracy and innovation power along the entire value chain.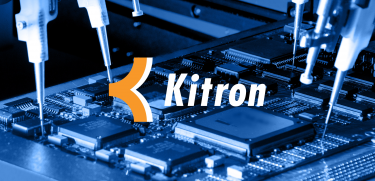 Contact info #1
Business Development Manager
stein.r.fiskum@kitron.com
Olav Brunborgs vei 4 Billingstad, Norway
Kitron ASA
Olav Brunborgs vei 4, NO 1375, Billingstad, Norway
+47 6 610 00 00
info@kitron.com