Last Update
January 9, 2019

Categories
Composites, Plastics & Rubber
Mechanical, Electro-mechanical, Hydraulic and Pneumatic components
Metal Processing, Parts & Components
Berget AS, is a company for fine mechanics located in Notodden, Telemark, Norway, with 48 experienced employees. We are a quality deliberate contractor of high precision mechanics, dealing with customers with demand for precision and quality. The company's machine park is equipped with the latest machinery.
History
1970-72 were the first 2 years of production at Berget AS, located in a 60 m2 garage with two employees. In 1972 the company purchased the first machine for batch production. This was standard lathe equipped with a hydraulic copier. In 1974 it expanded its engineering workshop to 220 m2 and the employees got their own wardrobe and cafeteria. The first automated milling machine arrived in 1980, and since then increased competence and continuous investments in modernized machinery lead to enlargement of the company. Causing its premises to be further extended in 1987, 2003 and 2006. Today the company's disposable space is more than 1900 m2.
Berget today
Berget delivers quality components in both small and large scale batches to demanding producers within a number of industries. The company's engineers are known to be excellent collaborators, working to create new solutions for the customers as well as working on new ideas to increase the quality of any given product.
Berget's customers meet a strong demand for effective and quality assured solutions. The company collaborates with the defense industry, offshore market, car producers and medical companies.
The company has set high goals for flexibility, adaptability and secured delivery.
The company has competence and equipment for production of:
Carbon Steel

Aluminum/Brass/Copper

All plastic alloys

Stainless/Acid proof

Duplex/Super Duplex

Inconel

Titan
Every part produced at Berget AS is quality-assured and engineered to fit the customer's specifications. The company is ISO 9001:2000 licensed and British Aerospace certified the company for production of the next generation of fighter jets. Berget has a well-equipped control room with modern measuring equipment and CNC measuring machines that receive customer's DAK-files for generating CNC-programs and handle all relevant formats. The quality control department provides documentation of the production process and carries out their inspections following international standards and customer's demands.
Long term goals
Long term collaborations with demanding industry makes the company able to adapt its production to these demands. Long term collaboration gives the best results. Introduction of new technology requires continuous renewal of technical resources. The company's goal is to have the best craftsmen and operators, as well as focusing on modernizing and updating its machinery. Berget is a fast and precise company to strengthen the collaboration with an international and demanding clientele.
Contact info #1
arnstein.fromyr@berget.no
Semsvegen 51, 3677 Notodden, Norway
Contact info #2
Semsvegen 51, 3677 Notodden, Norway
MACHINING
DEA Global 07-10-05 CNC measuring machine may 2008
DEA Global 09-15-08 CNC measuring machine may 2008
Mitutoyo optic profilprojector
Tesa Micro-Hite
Fastems automatization systems june 2007
Matsuura MAM72-63V 5 axis simultan machine centre 12 pallets 2007
Mori Seiki NH5000 DCG horizontal machining centre 12 paletts(No.3) 2008
Mori Seiki NH5000 DCG horizontal machining centre 12 paletts (No.1) 2007
Mori Seiki NH5000 DCG horizontal machining centre 12 paletts(No.2) 2007
Matsuura MAM72-3VS 5 axis machining sentre 40 pallets 2008
Matsuura MAM72-3VM 5 axis machining senter 90 paletts 2006
Mori Seiki MV-653 vertical with 4 axis 2001
Mori Seiki SH50_3.Horizontal machining centre 2 paletts 1997
Mori Seiki SH50_2.Horizontal machining centre 2 paletts 1996
Mori Seiki SH50_1 Horizontal machining centre 2 paletts 1995
Enshu JE60,Horizontal machining centre 2 paletts 1997
Nakamura NTXs Multi-axis august 2007
Mori Seiki ZT 1500Y Multi-axis Turning Centers 2004
Nakamura Super NTJ.Multi-axis Turning Centers 2003
Nakamura WT250.Multi-axis Turning Centers 2002
Harrison Alpha 2004
Mori Seiki SL25
Nakamura TMC3 1979
Sabi PBS-250 A NC
Three KROMAS deburring machine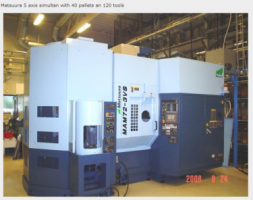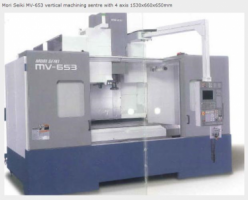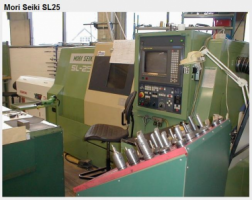 PROTOTYPING
The manufacturing of prototypes is done in the company's prototype department where the customer's constructors and engineers work together with its operators. This is increasing its ability to construct a more effective production process as well as increasing the quality of its communication.
Berget AS
Semsvegen 51, 3677, Notodden, Norway
+47 35 02 73 00 
post@berget.no