Last Update
November 14, 2016
Categories
IT & Telecommunications
Others
Safat Enterprise Solutions, founded in 2002, is one of the fastest growing consulting firms in the region. Headquartered in Kuwait, the company is mobile throughout the Gulf and the Middle East region.
The company's senior management team shares decades of diversified expertise that combines strong business acumen with leading edge technical expertise. Its highly skilled and talented professionals are consistently encouraged to develop and implement innovative solutions and services on behalf of its clients.
Company's aim is always to ensure the delivery of effective solutions that address the fundamental needs of its clients business. This is achieved by leveraging its high level domain expertise and assisting the clients to forge effective business alliances with best-in-class technology providers.
The trust and confidence of the clients is testimony to its success in delivering value to their business.
Business Transformation Services
The company's effective approach allows a company to view its business from different angles. It takes a holistic view of the organization as a whole in order to identify the right set of business "building blocks" that combine people, processes and technology to deliver maximum value. Amongst other things, this approach enables the company to identify the core differentiators of a business, to analyze the efficiency of resource allocation within an organization and to determine how effectively business and IT strategies are aligned.
Information Technology Services
The company provides services that enhance its client's effectiveness by reducing cost, managing deadlines and expediting the completion of mission critical application development projects. The company is able to design and implement solutions that focus on its client's core business objectives.
The highlight of its service is the scalable architectures that designs and builds for both new development and application revitalization. Its development methodology promotes the highest quality and customer satisfaction by leveraging industry proven practices, such as incremental development with phased deliverables.
Approach
The company is sensitive to its clients particular needs. Its approach is structured, yet flexible enough to encompass different methodologies and in a way that is complementary to the softer aspects of management. Most importantly, engagement activities are always applied in a manner that is appropriate to the client's environment. When it comes to software development projects, Safat Enterprise Solutions does not presume to dictate any particular software development life cycle or project management methodology, although it will always provide the client with clear and critical thinking about the fundamental aspects of every business as is engaged to collaborate on.
Alliances
Through its strong and established alliances with the worlds top technology vendors, provides comprehensive business solutions built with deep industry expertise. Its business partners include industry leaders IBM, Microsoft, Oracle/BEA and Cisco.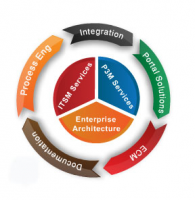 Safat Enterprise Solutions
4th Floor, Building #12, Block 71, Central Plaza, Al Salmiya, Salem Al Mubarak Street, Kuwait, Kuwait
+965 2 571 0551, +965 2 571 0554
+965 2 571 0559
info@safates.com