Last Update
August 21, 2019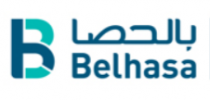 Categories
Aircraft, Helicopter, UAV, Spacecraft & related equipment
Electrical, Electronics & Electro-optics
Engines, Propulsion, Power Generation
Infrastructure, Construction & Civil Engineering
Metal Processing, Parts & Components
Military, Tactical, Logistic Support Vehicles & related equipment
Radar, Sonar, Navigation, Targeting, Surveillance
Services (R&D, training, engineering, consultancy, …)
The Belhasa Group of Companies, has its roots dating back to the 1960s. The vision of Dr. Ahmed Saif Belhasa, founder and Chairman of the company, the story of Belhasa is one that inspires with its humble beginning as a small firm that traded in imported used cars and equipment.
Today, the establishment has grown into a highly diversified group offering turnkey solutions across a spectrum of business interests such as real estate, construction, automotive, technology, education, trading, insurance, investment, travel and tourism.
With associate companies and representative offices in the UAE and a number of other countries, Belhasa Group is one of the major contributors to the economic development of the UAE and the GCC.
The Management of Belhasa International Co LLC is drawn from the Middle East, from Asia and from a number of European countries reflecting the multi-cultural and global nature of its business activities.

Belhasa Holding PJSC
Belhasa Holding PJSC, P.O. Box 1286, Dubai, United Arab Emirates
+97142662319
+97142623809
info@belhasa.ae