Last Update
September 25, 2018
Categories
C4I, Communication Systems
Composites, Plastics & Rubber
Infrastructure, Construction & Civil Engineering
Metal Processing, Parts & Components
Services (R&D, training, engineering, consultancy, …)
The IKK Group, has been standing for more than four decades in Saudi Arabia. First established by Sheik Isam Kabbani in the late 1960s, it began as a marketing office for NEPRO Plastic Factory and flourished into a diversified group of companies that serve the Gulf Region and Middle East in more than one way.
After 38 years in the business, the IKK Group has been recognized as one of the top 50 companies in Saudi Arabia as well as one of the leading groups that focus on serving the construction industry. It has become a pioneer in waterproofing and weatherproofing, in supplying building materials, manufacturing of constructions' steel products, in the fabrication and sales of PVC pipes, as well as in sanitary fittings and accessories, and other items used in the industry.
Serving the needs of clients has always been a priority, hence the necessity to explore new businesses, leading to the diversification of the Group's activities to various industries. The IKK Group is now involved in Contracting, Construction, Trading, and Manufacturing, Services for the oil and gas industry and in IT, Networking and Telecommunication.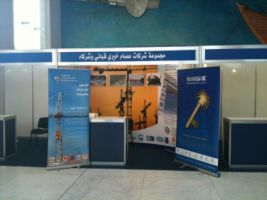 Isam Khairi Kabbani Group
King Khaled Road, Mina Area, Beside Ministry of Hajj, Jeddah, Saudi Arabia
+96626278888
+96626278000