Last Update
September 1, 2017
Categories
Electrical, Electronics & Electro-optics
Sumipro Submicron Lathing B.V. is a Dutch company active in the development and manufacturing of optical components and systems. It was founded by Ben Lubberman and Gerrit Jan Waayman in 1995, starting in the field of contact lenses. During the years, as experience with ultra-high precision machines increased and the name of Sumipro became more known, business increased and from 2000 the business of technical optics began to have considerable impact on the services of Sumipro.
Sumipro is ISO 9001-2008, ISO 13485-2003 and CE 0344 certified.
Sumipro has a long standing relationship with the Dutch SRON (Netherlands Institute for Space Research), providing them with cutting edge technology for special optics ranging from mirrors to elliptically formed HPFZ silicon lenses. Sumipro also delivers some state-of-the-art optics for the Eurofighter helmet to Thales Nederland B.V.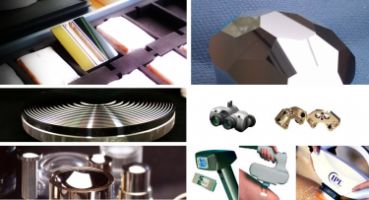 Sumipro Submicron Lathing B.V.
Bedrijvenpark Twente 323, 7602 KL, Almelo, The Netherlands
+31546815141
+31546811479
info@sumipro.nl