Last Update
September 13, 2017
Categories
Aircraft, Helicopter, UAV, Spacecraft & related equipment
Services (R&D, training, engineering, consultancy, …)
NLR - Netherlands Aerospace Centre (Nationaal Lucht- en Ruimtevaartlaboratorium) is the National Aerospace Laboratory of the Netherlands and is one of its major technological institutes. These institutes perform a large part of the applied research in the Netherlands, each within its own specific field of technology. As an independent non-profit organisation, the NLR is the aerospace-knowledge enterprise in the Netherlands and provides high-quality technical support to the aerospace sector (NLR is ISO 9001:2000/AQAP-110 certified).
NLR's activities are market-oriented, independent, socially relevant and without profit priority. By acting so, NLR can adequately respond to the need for scientific knowledge and technology in the field of aviation and space travel, which arises from the government, public and industry. Thus being the natural partner for aerospace research. Work under research contracts (national and international, government and industry) amounts to 75 percent of NLR's activities, the remaining 25 percent is funded by the Dutch government for basic demand-oriented research programmes and development of research equipment.
Depending on the project and the customer's preferences, NLR acts as a sole contractor or as a subcontractor co-operating with other institutes or partners from industry. Research and development work is carried out on a project basis with great synergy between divisions and departments. Strong emphasis is laid on a customer oriented approach.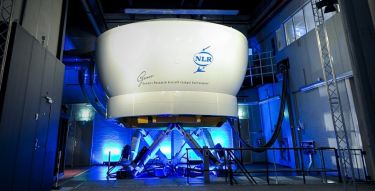 NLR - Netherlands Aerospace Centre
Anthony Fokkerweg 2, 1059 CM, Amsterdam, Netherlands
+31 88 5113113
info@nlr.nl