Last Update
August 16, 2022

Categories
Ballistic Protection
Electrical, Electronics & Electro-optics
COBBS Industries is strong in marketing and sales of specialist tactical equipment and innovative security solutions to professional end-users in most European and NATO countries. The challenges for Law Enforcement and Armed Forces call for high-end products that are proved under most trying circumstances. We offer the finest tactical solutions by representing some of the world's leading and most recognized brands in the Defence industry.
Since 2006, COBBS Industries has been directly involved in many national and international innovation programs. We understand that operational challenges call for functional solutions. Often we help our demanding customers to specify the functional and technical requirements leading to the formal request for quotation. Our long-term commitment to the end-users makes us the partner of choice, whether it is to answer to an immediate operational requirement or to co-design and develop a tailored solution together with one of our international partner brands.
The man on the ground is always right. These words are not easily chosen but specify our endless ambition to source and supply tactical solutions that enhance the safety and fighting capabilities of the men and women that need it most.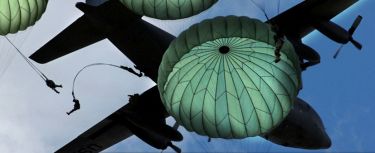 COBBS Industries B.V.
Vrije Geer 3, 1066 EG, Amsterdam, The Netherlands
+31 (0) 88-2323400
+31 (0)88 5323401
intel@cobbsindustries.com