Last Update
March 29, 2018
Categories
IT, Computing and Software
Radar, Sonar, Navigation, Targeting, Surveillance
Nedap is an organization of entrepreneurs. The company is focused on developing technological solutions that make day-to-day business easier. It is from this perspective AEOS was developed: the only integral security management solution that combines access control, locker management, video management and intrusion detection in one application.
Nedap designs solutions to fit customer requirements, as opposed to offering predefined solutions. That is why development of products is not determined by the technology itself, but by the way it is used every single day. Because of this, Nedap developed the first software based security management system with one generic controller that can adapt and evolve with the growth and changes of a company. This makes AEOS more flexible, future-proof and easier to use than any other security solution.
World- renowned companies are using AEOS more than 37 million times a day in the area of security, people flow and building management.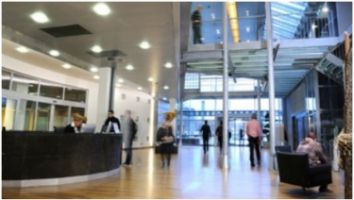 Nedap N.V.
Parallelweg 2, 7141 DC, Groenlo, The Netherlands
+31 544 47111
info@nedap.com