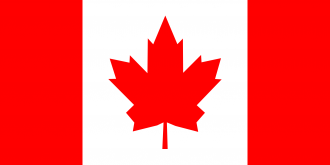 Canada
According to figures released by NATO in 2016, Canada allocated 0.99% of its Gross Domestic Product (GDP) for defence, marginally increased (the government spent an additional 0.01% of the GDP) when compared to 2015, but significantly decreased compared to 2009, when the North American country...
View Analytical Data
Country Offset Matrix
Offsets/IC frameworks of some 90 countries, providing insight on several related aspects, such as priority areas, eligible transactions, thresholds, offset quotas, multipliers, penalties, etc.
Find out more
Country Metrics
Legend of Indicators
Search Filters
No companies where found. Please try different criteria
eLibrary
The Canada First Defence Strategy provides a detailed road map for the modernization of the Canadian Forces, building on the Government's investments in the military since taking office in 2006. It will produce a first-class, modern military that is well trained, well equipped and ready to take on the challenges of the 21st century. This Strategy is based on the Government's vision for defence as well as an extensive and rigorous analysis of the risks and threats facing Canada and Canadians in the years to come.
Download in PDF format
Defence Renewal is the Defence Team's effort to comprehensively transform major business processes. Defence Team has an ambitious objective: to create a lean and efficient organization that can generate savings to be reinvested in military capabilities and readiness. Through Defence Renewal, the Defence Team will deliver the modern, first-class military envisioned in the Government's Canada First Defence Strategy (CFDS), sustain the operational excellence…
Download in PDF format
This assessment is an updated version of an unclassified report produced in February 2013. The changes incorporated herein provide a focus on threat capabilities. Both reports have been developed to meet an RCAF requirement for an unclassified version of the Threat Assessment for Task 1 (Threat Analysis) of the Work Plan for Evaluation of Options to Sustain a Canadian Forces Fighter Capability (6451-300002527-102 VOL 0001, Oct 2012, DRAFT). This Threat Capability Assessment describes threats to Canada and Canada's interests in the context of a Canadian Armed Forces (CAF) fighter aircraft capability. Threats are characterized in terms of military capabilities (e.g., weapon systems, technology) and an actor's intent to use the capabilities. Potential threats against CAF fighter aircraft in tactical operations are also described.
Download in PDF format