Search Results
You are viewing Companies that begin with the character "c"
C4i Consultants', vision is to change the way the world trains and manages information.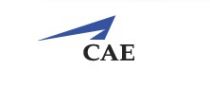 CAE, is a global leader in providing comprehensive training solutions based on world-leading simulation technology and integrated training services.
The Canadian Centre for Unmanned Vehicle Systems (CCUVS), is a federally registered not for profit company (2007), located in Medicine Hat, AB whose purpose is to facilitate sustained, profitable growth in the Canad

COM DEV International Ltd., is a global designer and manufacturer of space hardware and systems.