Last Update
April 30, 2019
Categories
Ballistic Protection
CBRN Equipment
Composites, Plastics & Rubber
Infrastructure, Construction & Civil Engineering
Mechanical, Electro-mechanical, Hydraulic and Pneumatic components
Metal Processing, Parts & Components
Other Aerospace, Defence and High Technology related companies
Services (R&D, training, engineering, consultancy, …)
Temet, is a provider of blast protection and special ventilation technology applied in protective constructions such as civilian shelters, hardened military facilities and the chemical and petrochemical industry.
The company was established in 1953. It operated as a Finnish Civil Defence shelter equipment supplier from the very beginning. The success in this product area grew strongly and Temet had become the market leader in Finland by 1963. Strong technology and product development opened the way for Temet to international markets in the beginning of the 1970's. Export began with the Swedish market and extended to the Middle East and South East Asia through the sister company Temet USA established in the United States in the early 1980's.
Starting from 1990 enquiries to protect industrial facilities increased. At 2010, the decision was made to start serving the industrial protection market more actively. Increased demand and desire for quality resulted in the purchase of a fiber laser station in 2015 complementing other production investments.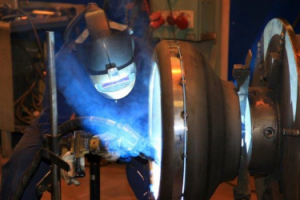 Temet Oy
Asentajankatu 3, Helsinki, Finland
+358 20 757 9510
+358 20 757 9514
info@temet.com