Search Results
You are viewing Companies that begin with the character "k"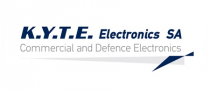 KYTE S.A., is a Greek Company established in 1994 in the Industrial Area of Kilkis, in Northern Greece.
KORMOS S.A., specializes in the field of constructions and industrial studies, the organization and support of industrial equipment and industrial units.
Kouimtzis S.A., specialises in the production and supply of spare parts for agricultural equipment.