Search Results
You are viewing Companies that begin with the character "m"
MEVACO S.A., is a leading company in the field of metal work and metallic construction.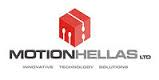 Motion Hellas Ltd., is an industrial Hi-Tech company with activities in the fields of real time control systems, engineering, simulation systems, manufacturing and CIM Software applicati
Marac Electronics S.A., specializes in the manufacture of telecommunication systems and electronic application products, it also works as main contractor or subcontractor for all the bra
Metallon Technologies S.A., specializes in heavy steel structures and precision machining for telecommunication, automotive, machinery, and defense applications. It offers products like-
Mikron S.A., specializes in the production of engineered components from materials such as aluminum alloys, stainless steel, and plastic products.
Mac Optic S.A., specializes in the manufacture of optical and electro-optical components for the defense and electronic industry since 1995.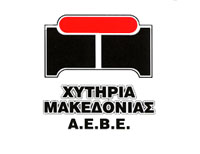 Macedonia foundries, are one of the biggest and most modern foundries producing gray & ductile iron, based at the 12th km of the Thessaloniki-Edessa national road in Greece, at its o
Medicon Hellas, is a manufacturer of diagnostic reagent kits, bulk reagents and a re-manufacturer of Olympus, Nihon Kohden, Siemens analyzers.
Motomarine, is mainly active in the design and development of pleasure, commercial and military vessels, as well as ship parts and compontents.
MORFI, specializes in the design and manufacture of thermoplastic moulds as well as precision accessories. Customers