Search Results
You are viewing Companies that begin with the character "a"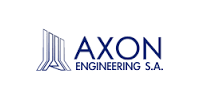 Axon Engineering S.A. specializes in the manufacture of precision engineering components for the defense and industrial sectors.
AKMON S.A., is a wholly owned Greek corporation that specializes in defense electronics and also acts as an agent and consultant to both foreign and domestic companies active in the prom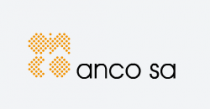 Anco S.A., specializes in the production and manufacture of steel products and alloys for the defense and industrial sectors since 1952.

ALUMAN S.A., has been in the aluminium business since 1965. That was the year when the company installed its first production line for collapsible tubes.
ALTEC S.A., is a Greek Company located in Athens and is part of the ALTEC Group. ALTEC is one of the largest Information Technology companies in Greece.
Ampatzidis Bros. Forge, is approved to supply the Greek MOD (Ministry Of Defence).
APELLA is a privately owned aviation Maintenance Repair & Overhaul (MRO) Organization experiencing continual growth since its inception in 1987. The company was founded by Lt.