Last Update
June 10, 2020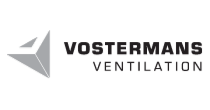 Categories
Electrical, Electronics & Electro-optics
Mechanical, Electro-mechanical, Hydraulic and Pneumatic components
Vostermans Ventilation is part of Vostermans Companies. Vostermans Ventilation develops, manufactures and distributes axial fans for the agricultural and industrial market worldwide. With "Specialist in Air" as its core-business, Vostermans Ventilation manufactures the well-known brands Multifan and EMI fans, Mf-Flex motors and motor accessoires and the modular control system Mf-Net.
Vostermans Ventilation has developed a strong name as trustworthy partner with high quality products and logistic advantages. In co-operation with the other companies in the group, an aluminium foundry and a tooling and prototyping company, Vostermans Ventilation is able to initiate new developments in a flexible way and/or to supply the customer with tailor-made solutions. Vostermans Ventilation has offices in the Netherlands, France, Malaysia and the USA.
Part of the Vostrmans Group is also Vostermans Alu Foundries B.V.
Vostermans Alu Foundries B.V. is an aluminium foundry specialized in manufacturing aluminium die casting, sand casting and gravity die casting products, such as parts for electro motors, heating systems, the construction of machinery, the automotive industry, the lighting industry, industrial applications and the medical industry. Small as well as larger production series are possible. The manufacturing of thin-walled products is one of the specialties. Guiding and advising of the complete process from the design to the manufacturing of the mould, until the deliverance of the final product, is part of the service.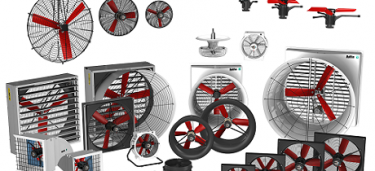 Vostermans Ventilation B.V.
Visiting: Industrieterrein, 5082 Parlevinkerweg 54, Venlo, The Netherlands
+31 77 389 32 32
+31 77 382 08 93
ventilation@vostermans.com