Search Results
You are viewing Companies that begin with the character "r"
RE-liON supplies new technology to professionals in several fields of crisis management.
REASeuro is the only company in The Netherlands fully specialized and focused on all explosives topics.
Mutual trust is the main ingredient for successful business. Trust is also the key value for all Remtech customers.
RH Marine is an independent system integrator and innovator of electrical and automation systems in the maritime industry, and delivers tailored solutions for complex Defence, Safety &am
Rohde & Schwarz is 80 years a privately owned company that is internationally active in the fields of radio-communications, cybersecurity and test and measurement.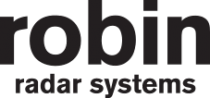 We are Robin Radar Systems. Technology leader in tracking and classification of small objects.